The No. 1 Reason Why Moms Stop Breastfeeding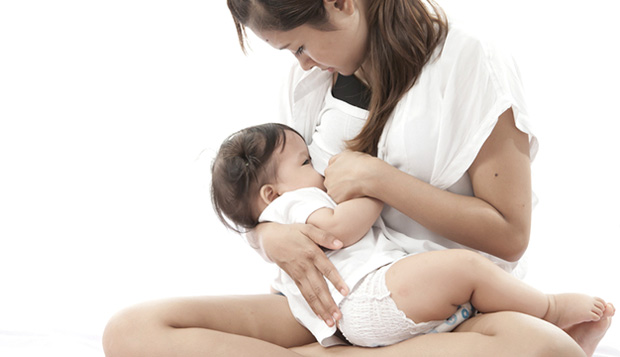 "Breast milk is best for babies up to 2 years," we often hear TV commercials say at the end of powdered milk advertisements accompanied by a smiling mother with a baby at her bosom. What the TV doesn't say though is that breastfeeding is actually quite challenging.

And, according to a survey, the struggles of breastfeeding get so hard to bear that a little over half of women quit just after six months.

The 2015 Lansinoh Breastfeeding Survey polled 13,000 mothers to ask them about their breastfeeding thoughts and experiences. Almost all of them — 96% to be precise — agree that breastfeeding and breast milk is definitely best for babies. Nearly 75% think that breastfeeding should continue past six months. Sadly though, only 62% make it until that length of time.

Why couldn't they make it? It's because of the pain. Out of the 10 countries included in the survey, 9 consider pain as the biggest issue when breastfeeding. The exception was China who said "waking up in the middle of the night" was the hardest part.

Other common reasons for mothers quitting breastfeeding include difficulty with learning how to breastfeed in the first place and not knowing how often to feed the baby.

The top three concerns the mothers had when it comes to breastfeeding are: that the baby won't latch, that they won't be able to breastfeed for the recommended six months or longer, and that nursing will hurt.

For breastfeeding in public, 38% of women said it was "perfectly natural" and 32% called it "embarrassing."

"These results are encouraging. They show that we are making progress, and attitudes about breastfeeding are changing around the world. But we still have work to do," said Kevin Vyse-Peacock, CEO of Lansinoh.

"As countries debate policy and workplace benefits to support women, they must remember that these issues are not just topics for debate – they have a very real impact on the health of mothers and babies around the world," he added.

In the Philippines, the law requires companies to provide its women employees with lactation stations in the workplace, as stated in Republic Act 10028 or the "Expanded Breastfeeding Promotion Act."

SOURCE: https://www.smartparenting.com.ph/pregnancy/breastfeeding/here-s-the-number-one-reason-women-stop-breastfeeding

This entry was posted in Article, Featured, Research and tagged Breastfeeding, MYNP Research on Motherhood on .