WHO's New Recommendations Aim to Reduce Medical Interventions in Childbirth
SOURCE: https://www.smartparenting.com.ph/pregnancy/labor-and-childbirth/who-recommends-more-woman-centered-childbirth-fewer-interventions?ref=home_feed_1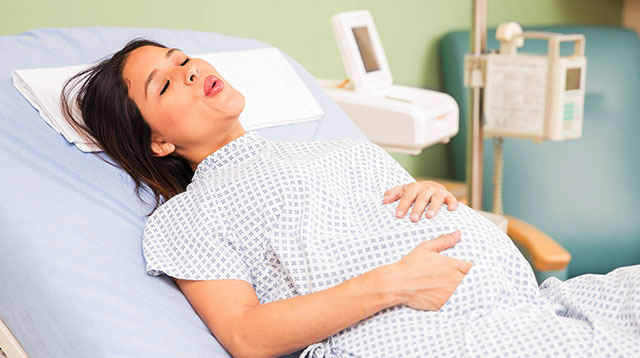 In recent years, women empowerment had preggos reclaim the power to decide how they want to welcome their little ones into the world, as long as it doesn't out their life and their baby's life in danger. Moms wanting to try and push for a natural non-medicated birth is no longer just a trend.
The World Health Organization (WHO) issued new recommendations for childbirth practices all over the world. That is, to reduce unnecessary medical interventions for healthy pregnant women. Women in the old days have welcome babies naturally did it successfully, and it's still possible to do so today.
"We want women to give birth in a safe environment with skilled birth attendants in well-equipped facilities. However, the increasing medicalization of normal childbirth processes are undermining a woman's own capability to give birth and negatively impacting her birth experience," said Dr. Princess Nothemba Simelela, WHO Assistant Director-General for Family, Women, Children and Adolescents, via a press release.
The new WHO guidelines on intrapartum care recognize that every labor and childbirth is unique, as is every pregnancy is also unique. "If labor is progressing normally, and the woman and her baby are in good condition, they do not need to receive additional interventions to accelerate labor," Dr. Simelela stressed.
As such, the previous benchmark for how fast a pregnant woman's cervix should dilate or open up in the early stages of labor (one centimeter/hour) no longer applies. "The guideline emphasizes that a slower cervical dilation rate alone should not be a routine indication for intervention to accelerate labor or expedite birth," the statement said.
Apart from this significant change, the WHO now pushes for a more woman-centered approach to labor and childbirth. It means prioritizing these recommendations:
Ensuring respectful and dignified care, regardless of the women's income or financial capability.
Letting pregnant women choose a companion to be by their side.
Encouraging women to move around freely during early labor.
Providing women the necessary information on pain relief options.
Having clear communications between pregnant women, health professionals, and health providers.
Maintaining privacy and confidentiality of the women's choices.
Allowing women to make decisions about pain management, labor and birth positions, and the natural urge to push.
"Even when medical intervention is wanted or needed, the inclusion of women in making decisions about the care they receive is important to ensure that they meet their goal of a positive childbirth experience," Ian Askew, WHO Director, Department of Reproductive Health and Research said in a statement.

Still, giving birth in itself is a risk, and it can be unpredictable even for women who have healthy pregnancies.While natural birth is the goal for healthy pregnancies, sometimes medical interventions may be necessary. Keep this in mind when you make your birth plan; it is still not set in stone, but trust that your requests are fulfilled as long as they don't put you or your baby in danger.

The new WHO guidelines are based on 56 evidence-based recommendations on what type of care should be given to pregnant women in labor and care for her and her baby immediately after childbirth. It's in line with the position of the American Congress of Obstetrics and Gynecologists (ACOG) released last year.

This entry was posted in Article, Featured, Research and tagged Childbirth, MYNP Research on Motherhood, World Health Organization on .